Browse Our Courses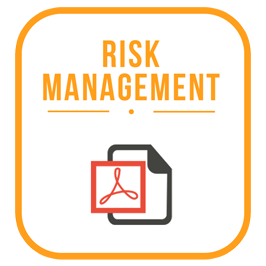 Collateral Valuation in Credit Risk Management
SKU 00035
Product Details
About the course
The course begins by defining collateral and describing its desirable characteristics. It lists the various types of collateral, discusses how the collateral definition may be extended in a security agreement and specifies a couple of performance statistics used to evaluate the effectiveness of collateral.
The role of collateral in the financial intermediation process is presented. Situations where insufficient collateral exist are considered and its impact on the lending decisions, interest rates charged and the economy are discussed. The impact of inadequate collateral law to deal with specification of appropriate assets, verification of ownership and realization of pledged assets in the event of default are discussed.
The importance of collateral valuation to credit risk management is elaborated on. General principles of collateral valuation are presented. Collateral valuation approaches for real estate property are described. Valuation methods for other assets are listed.
The topic of security interest is then addressed. This involves a discussion on the protection and enforcement of collateral including the creation, perfection, various aspects of collateral management, enforcement & termination of security interest.
Learning Objectives
After taking this course you will be able to:
Define collateral
Describe its desirable characteristics
List the various types of collateral
Define ways in which the definition of collateral may be extended in a security agreement
List performance statistics for evaluating if collateral is effective in minimizing defaults and ensuring timely repayment of debt
Discuss the role of collateral in financial intermediation
Describe situations where inadequate collateral may exist
Discuss how inadequate collateral impacts financial intermediation
Describe the adverse impacts of ineffective collateral law
Discuss the importation of collateral valuation to credit risk management
List the general principals of collateral valuation
Describe the methodologies and appropriate and inappropriate uses of real estate collateral valuation approaches
List collateral valuation approaches for other types of collateral.
Define security interest and its various elements, i.e. creation, perfection, collateral management, enforcement and termination
Prerequisites
A familiarity with basic mathematics and the credit process.
Target Audience
The course is targeted towards intermediate users and is aimed primarily at individuals responsible for credit risk management & capital allocation within banks.
Save this product for later