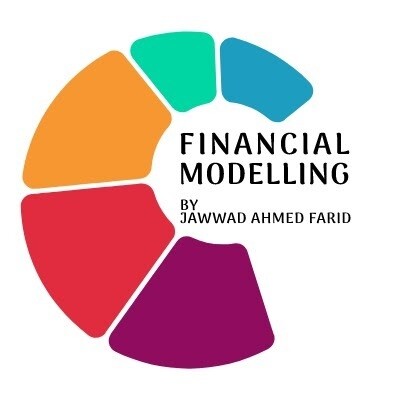 Financial Modeling Consulting Services - Restricted
SKU 00157
Product Details
Restricted to registered customers who won the special twitter auction of the course in May 2021 or have the registration discount email.
About the Course
As a founder what are the most common uses of financial models at work? How do models focused on growth and scale differ from models focused on risk and strategy? Do we need complex models or simple models? How do we validate assumptions? How much does model design matter?
We start by focusing on asking and answering the right questions. The models we build are only as good as the questions we ask. Do we need to build a model to manage and plan for growth or debt servicing? Launch roadmap or capital requirements? Scale, turnaround or downside protection? For validating assumptions or pricing product offering?
We use three case studies to work with multiple approaches to designing models.
A model for forecasting growth for a startup on high-octane fuel. A model for determining debt service capacity under a turnaround for a school system in the Middle East. A model for identifying trading signals for bitcoin day traders.
Building a financial model for growth and capital allocation for startups and founders. The Maya's Closet case study looking at a growing startup's capital need and decisions the founders need to make to pick one or more growth strategies.
Building a financial model for credit analysis and financial forecasting. The GEMS Education case study looks at the GEMS school system debt load in the midst of the Covid-19 related slow down in UAE to evaluate the capacity of the group to raise more debt.
Building a financial model for fun and curiosity. The directional trading model for Bitcoin case study looks at possible signals and their relationship with changes in Bitcoin prices on a daily basis.
Course timing & Structure
Cohort One
5 pm to 8 pm Pakistan standard time (GMT +5) – For MENA, Pakistan, Europe, US East Coast customers.
Part I - Foundations. 2nd - 4th June
Course Study break and assignments. 5th - 7th June
Part II. Conclusion and wrap up. 8th - 9th June
Cohort Two
7 am to 10 am Pakistan standard time (GMT +5) – For US West Coast, Canada, South American and Far Eastern customers.
Part I - Foundations. 14th - 17th June
Course Study break and assignments. 18th - 19th June
Part II. Conclusion and wrap up. 20th June
Financial Modelling Day Planner

Day 1 – Financial Modelling an E-commerce Startups.





Maya's closet case study walk through how we quickly build a simple financial model and use it for making business decisions and strategic choices.

Maya is a 4 year old ecommerce startups that has gone from strength to strength in its specialty market. The two founders are evaluating a number of growth options and are using financial modeling to pick between the choices in front of them.

Maya Case Study
Business Drivers
Linking drivers to financial model
Discussion

Building models for founders
Scaling choices
Faster servers
Traffic
Conversion
Advertising
New warehouse

Expansion
Growth – Limits and Caps
Step Functions

borrowing money
The debt profile lens

Day 2 – Modelling Downside

Shortfall analysis is a powerful modeling technique used in downside analysis.

While on day one we looked at growth, on day two we walk through a list of things that can go wrong and modeling their impact on Maya.

Shortfall applications
Order History
Trends – histograms – distributions
Shortfall concept
Finalizing balance sheet
Income statement
Statement of free cash flows
Debt Service Coverage Ratio

Day 3 – GEMS Education: Turning Around School System

GEM Case study take a difference lens. For one unlike Maya, the model is significantly more complicated. We end working with many more assumptions and add another level of modeling complexity.

How do we turn around a school system hit with a increasingly severe regional slow down? How does that impact and effect projections and debt servicing capacity.

Building the Model
Business Goals
Modeling Challenges
Finalizing Balance Sheet
Income Statement
Statement of Free Cash flows
Assumptions, data sources, structure
Design thinking and model building

Day 4 – GEMS Continued

Day four is an intense sprint that requires team members to incorporate new data and answer new questions when faced with a time sensitive deadline.

Extending the Model
Handling complexity
Changing the context
Putting it all together
Cross checks and simple rules
Takeaways and conclusion

Day 5 – Modelling for fun

Day five is the fun day of the modeling workshop. In less than 3 hours can we build a model that will help us understand and possibly predict direction price changes in Bitcoin prices?

The focus is on building models that we haven't built before. Financial statements follow structure. What if there is no structure to begin with? Where you would start?

Modelling Bitcoin price changes
Model structure
Data sources
Correlations
Causality?
Modeling relationship
Building the model
Testing the model
Conclusions and takeaways
Learning Objectives
After taking this course you will be able to:
Build better financial models with a specific view towards free cash flows, risk and downside exposure.
Link economic models to business models and analyze interaction of the two.
Model impact of multiple drivers and relationships with each other using scenarios.
Define and present key performance and business metrics and their relationship with risk and exposure.
Analyze sensitivity of key performance and business metrics to changes in economic and business cycles.
Review relationships and transactions from a hands on analytics lens.
Prerequisites
This is a hands on course and requires some background and exposure to EXCEL. All participants would need a laptop with EXCEL professional installed on it. The course cannot be taken on a phone. Participant need to build and submit models for review.
Target Audience
The intended audience are founders, product managers, financial analysts, credit analysts, relationship managers and consultants responsible for building growth, valuation and debt servicing models for clients.
Save this product for later