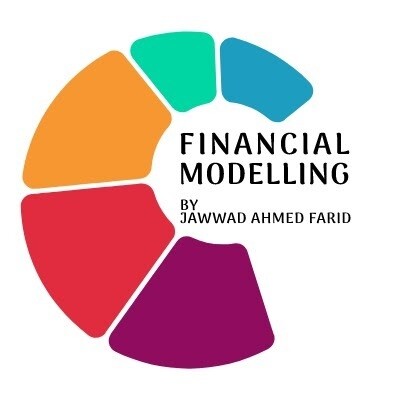 Financial Modeling
SKU 00156
Product Details
About the Course
As a founder what are the most common uses of financial models at work? How do models focused on growth and scale differ from models focused on risk and strategy? Do we need complex models or simple models? How do we validate assumptions? How much does model design matter?
We start by focusing on asking and answering the right questions. The models we build are only as good as the questions we ask. Do we need to build a model to manage and plan for growth or debt servicing? Launch roadmap or capital requirements? Scale, turnaround or downside protection? For validating assumptions or pricing product offering?
We use three case studies to work with multiple approaches to designing models.
A model for forecasting growth for a startup on high-octane fuel. A model for determining debt service capacity under a turnaround for a school system in the Middle East. A model for identifying trading signals for bitcoin day traders.
Building a financial model for growth and capital allocation for startups and founders. The Maya's Closet case study looking at a growing startup's capital need and decisions the founders need to make to pick one or more growth strategies.
Building a financial model for credit analysis and financial forecasting. The GEMS Education case study looks at the GEMS school system debt load in the midst of the Covid-19 related slow down in UAE to evaluate the capacity of the group to raise more debt.
Building a financial model for fun and curiosity. The directional trading model for Bitcoin case study looks at possible signals and their relationship with changes in Bitcoin prices on a daily basis.
Modelling Bitcoin price changes
Model structure
Data sources
Correlations
Causality?
Modeling relationship
Building the model
Testing the model
Conclusions and takeaways
Level
Intermediate
Prerequisites
The candidate should have familiarity with the calculation of Value-at-Risk (VaR), local markets, portfolio management and the Basel II/III framework. They should also be comfortable with basic mathematics, statistics, probability and EXCEL.
Target Audience
The course is aimed primarily at banking professionals and individuals responsible for asset liability management and risk management within banks, insurance companies and mutual funds who need to review or refresh their understanding of ALM and Capital Adequacy regulations for work, professional review, audit or personal development.
Advance Preparation
None
Minimum Browser Requirements
This site is best viewed in Google Chrome, Firefox or Safari. Please note we do not support Internet Explorer.
Course Guide

This course consists of five lessons:

Lesson 1 – Definitions and Terminology
Lesson 2 – ALM Risk Measurement Tools
Lesson 3 – ALM Risk Examples and Applications
Lesson 4 – Other Liquidity Risk Measurement Tools
Lesson 5 – Liquidity Management

Course Availability
Online subscription is for a 30 day period only. This content will not be available after the period ends.


Learning Objectives
After taking this course you will be able to:
Build better financial models with a specific view towards free cash flows, risk and downside exposure.
Link economic models to business models and analyze interaction of the two.
Model impact of multiple drivers and relationships with each other using scenarios.
Define and present key performance and business metrics and their relationship with risk and exposure.
Analyze sensitivity of key performance and business metrics to changes in economic and business cycles.
Review relationships and transactions from a hands on analytics lens.
Prerequisites
This is a hands on course and requires some background and exposure to EXCEL. All participants would need a laptop with EXCEL professional installed on it. The course cannot be taken on a phone. Participant need to build and submit models for review.
Target Audience
The intended audience are founders, product managers, financial analysts, credit analysts, relationship managers and consultants responsible for building growth, valuation and debt servicing models for clients.
Save this product for later