Browse Our Courses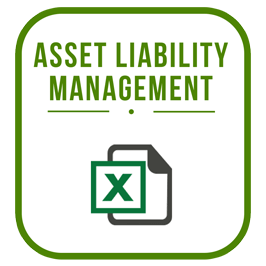 Heath Jarrow Merton – HJM 3 – Factor Interest Rate Model
SKU 00052
Product Details
About the course
This course consists of an EXCEL file that illustrates the construction of a Heath-Jarrow-Merton (HJM) no arbitrage multifactor (three factor) interest rate model.
This includes the determination of
Brownian Shocks using a normally scaled random number generator
Drifts using the principal component factors for volatility of the forward rate term structure
Spot & forward rates using the initial zero rate yield rates, principal component factors and total drift
Price/ discount factors using the derived spot & forward rates
True & Path bond prices
Learning Objectives
After taking this course you will be able to:
Calculate Brownian shocks
Calculate the principal component factor based drifts
Construct the HJM interest rate model comprising of a spot and forwards rates tree
Calculate the discount factor or one-period price tree from the HJM interest rate model
Calculate the value of a bond using the price tree
Prerequisite
Knowledge of EXCEL, mathematics and probability. The user of the EXCEL sheet should have already determined or obtained the zero rate term structure & the principal components (PC) for volatility of the forward rate term structure based on the underlying yield rates. Note: Derivation of zero and forward rates & PCs are not part of this EXCEL file.
Target Audience
The course is aimed at individuals responsible for the pricing of money market, derivatives and structured products as well as those involved in asset liability management and risk management, including the simulation and stress testing of rate sensitive asset and liability portfolios within banks, insurance companies and mutual funds.
Save this product for later