Browse Our Courses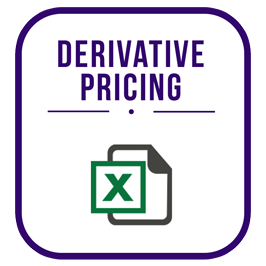 Monte Carlo Simulation – Equity – Example
SKU 00046
Product Details
About the course
The course consists of an EXCEL file that illustrates the simulation of prices for a commodity. The methodology followed in the file is as follows:
Simulating commodity prices using Black Schole's Terminal Price
Deriving random numbers, zts, by normally scaling Excel's RAND() function
Generating a path of prices for 10 time steps
Determining terminal prices for 25 different scenarios
Learning Objectives
After taking this course you will be able to:
Build a Monte Carlo simulation model for generating commodity prices
Simulate equity prices
Prerequisites
The candidate should be comfortable with basic mathematics, statistics, probability and EXCEL, and have some knowledge of derivative pricing.
Target Audience
This course is for beginners in the finance field.
Save this product for later