Browse Our Courses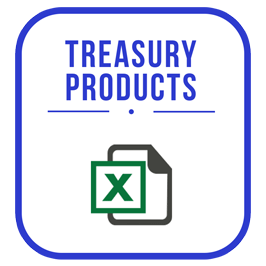 Relative Gold Price model
SKU 00051
Product Details
About the course
The relative gold price model assesses the relative value of Gold against that of other commodities over the period January 2008 to August 2011. It is used to highlight trends in the relationships between gold and a given commodity and identify points when relations broke-down or when a new "normal" was created. The latter is an indication that there may be new drivers impacting the price of either or both commodities.
The EXCEL file calculates the following:
Relative value ratios for each data point calculated as the Spot price of Gold divided by the Spot price of another commodity. This may be expressed as "How many units of a Commodity can 1 troy ounce of Gold buy?" Commodities used in this exercise include crude oil, fuel oil, diesel fuel, natural gas, silver, platinum, steel, copper, cotton, corn, wheat, coffee, sugar, corn oil and soybean oil.
Graphical representations of price and relative ratios time series data for each commodity
Time series of gold's relative price if gold price was held at a constant rate of USD600 over the period of analysis. The time series is compared to the trend in the historical USD/CHF exchange rates over the same period of study to see if all or part of Gold's appreciation or depreciation could be explained by the appreciation/depreciation of the US Dollar, in this case against the Swiss Franc.
Summarized results and monthly average graphs for each quarter in the study.
Learning objectives
After taking this course you will be able to:
Calculate a time series of the relative value of Gold with respect to a given commodity
Plot the time series to view the relationship and identify trends or systematic changes
Assess the extent of relative price change that is attributable to the value of the US dollar
Prerequisites
Some familiarity with basic mathematics and EXCEL.
Target audience
This course is for beginners in the finance field as well as individuals assessing opportunities and risk in treasury and risk management teams within banks, insurance companies, mutual funds and finance departments of non-financial organizations.
Save this product for later